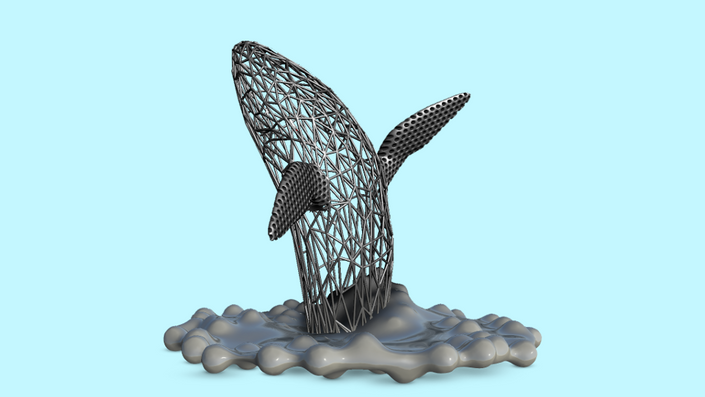 Meshmixer for 3D Printing and 3D Design
The best (and free!) design tool for 3D design and 3D printing...explained concisely to unleash your creativity.
Watch Promo
Join the over 300+ students that purchased this course on Kickstarter to learn how to best 3D model and 3D print using this free tool for Autodesk.
Meshmixer is an easy, FREE software program from Autodesk that is a design tool based on high-resolution dynamic triangular meshes. Powerful, yet quick to learn if you have the right tutorials. In our business we don't run a print before we send it through Meshmixer. Meshmixer focuses on improving the 3D printing ecosystem like no other tool, and it is also a very capable digital sculpting tool.
You don't need to own a 3D printer to participate in this 3D printing revolution. We will show you how to upload your files online with companies that will print them for you! We can teach you how to create or upload your own CAD file and paint, create patterns, apply support material, sculpt, pull, twist, turn, add, delete, flatten, pitch, shrink, inflate, stencil, drag and drop, and/or mesh objects together. We will go over 80+ tools to unleash your creativity.
But if you do own a 3D printer, or will someday, learning this program will save you a lot of time and money. Move past the days of failed prints because there were holes you didn't see, parts that weren't attached or support structures that were too difficult to remove.
If you are an inventor, student of any age, hobbyist, maker, artist, modeler, entrepreneur: Meshmixer can help you get physical representations of YOUR ideas.
------
The educators at HoneyPoint3D have taught over 5000 people 3D printing and 3D design, and we are very happy to bring this class to you. This class features a ton of great content:
17+ Hours of Expert Online Video Training by HoneyPoint3D
Targeted Videos Explaining Answers to Specific Questions. Advanced users of Meshmixer will learn hidden tricks to make your modeling easier and better.
Multi-Video Modules That Can Be Learned in Order or By Topic
80+ Meshmixer Tools Explained (short Reference Videos for all tools)
Answers to Specific Workflow Questions
...and more!
Your Instructor
Nick has earned the respect of his colleagues through hard work, dedication and vision through his 15+ years in the high-tech industry. Graduating from UC Santa Barbara with an English Major, he was hired into Sun Microsystems during the dotcom boom, and has held a number of technical roles at Sun, and more recently, at Oracle translating complex technical architectures into understandable ideas. Nick's skills go deep into both the technical understanding of the industry and the mechanics of 3D printing, and how this industry has the capability to inspire the world for the better. Nick co-founded "HoneyPoint3D" in 2013 with his wife, Liza. HoneyPoint3D offers classes for all skill and age levels, rapid prototyping, 3D Modeling, Scanning and Printing Services. Considered a 3D Printing retail expert, Nick has been interviewed on CNN, RT Television, San Francisco Business Times, KGO, most of the Bay Area newspapers and many more.
Nick is one of the co-authors of the #1 best selling 3D printing book on Amazon, entitled "Getting Started with 3D Printing" published in 2016 by MAKE Media.